We are thrilled to announce that Energon Green Solutions, emerged as the winner of the Student Idea Competition by presenting our innovative project on "Artificial Virtual Assistants & Sustainability." We secured a generous financial award funded by Universiteitsfonds Limburg SWOL.
This achievement is a testament to our commitment to combining the power of Data, Artificial Virtual Assistants and sustainability, paving the way for a better future. I am incredibly proud of our team's dedication and hard work in bringing this idea to life.
We are excited to continue pushing the boundaries of technology and sustainability, creating innovative solutions that make a positive impact. Thank you to everyone who supported us on this incredible journey.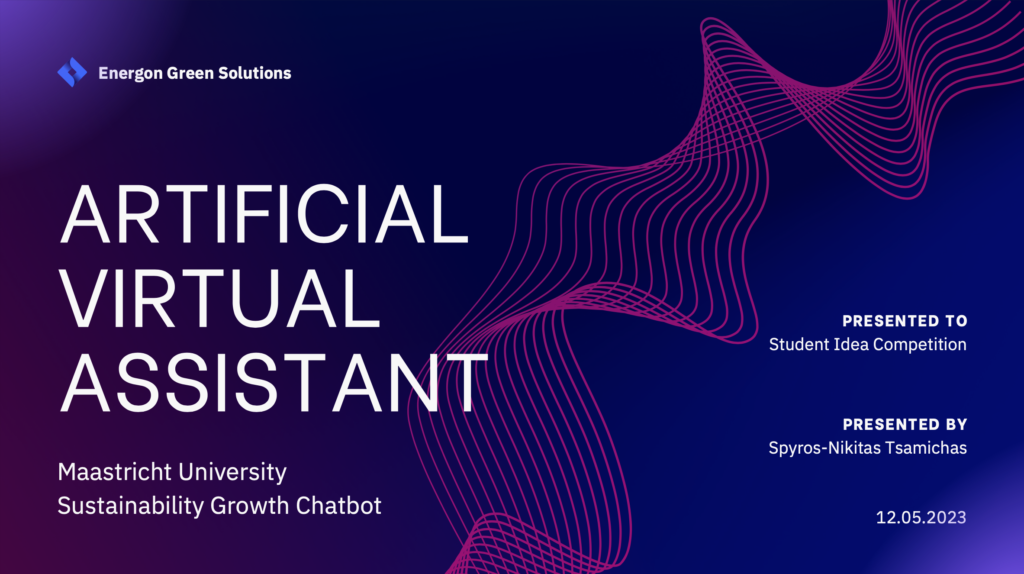 Our goal is to create a University Artificial Virtual Assistant based on smart data ecosystems, dashboards, chatbots, and legal technology.
These technologies can assist students, staff, and faculty members by providing quick access to information and resources, offering personalized guidance and support, and facilitating communication and collaboration.
The use of virtual assistants can significantly reduce the workload, freeing up their time for more important tasks such as research, teaching, and overall university life
Additionally, data ecosystems and analytics can help universities make data-driven decisions, improve operational efficiency, and enhance student outcomes. Chatbots can act as an additional layer of support, offering 24/7access to resources and assistance.